To determine what drives the susceptibility to develop a disease
Patients with a similar genetic background may develop a heart disease very differently. Symptoms may range from mild to severe or even fatal. We aim to determine which factors drive these phenotypic differences by generating patient-derived induced pluripotent stem cells, which we use to make patient-specific cardiac tissues.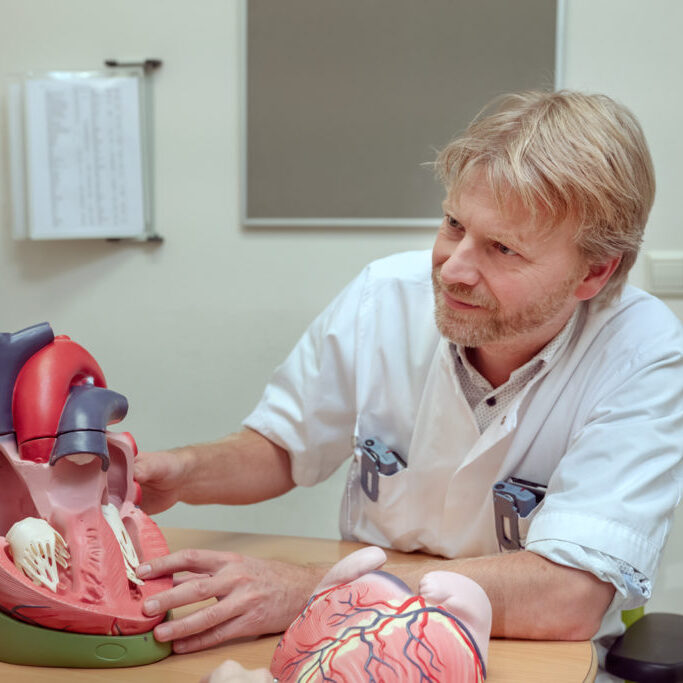 Visit the publications page for a complete overview.
Aberrant lipid metabolism in PPCM
Human iPSC-Derived Cardiomyocytes of Peripartum Patients With Cardiomyopathy Reveal Aberrant Regulation of Lipid Metabolism
OPLAH is a protective gene in heart failure
Accumulation of 5-oxoproline in myocardial dysfunction and the protective effects of OPLAH in heart disease
Dynamic loading of engineered cardiac tissues
Dynamic loading of human engineered heart tissue enhances contractile function and drives a desmosome-linked disease phenotype
Endotypes in heart failure
Novel endotypes in heart failure: effects on guideline-directed medical therapy
Novel function of KLHL24 in the heart
Gain-of-function mutation in ubiquitin-ligase KLHL24 causes desmin degradation and dilatation in hiPSC-derived engineered heart tissues
ASOs to treat PLN cardiomyopathy
Phospholamban Antisense Oligonucleotides Improve Cardiac Function in Murine Cardiomyopathy
EurObservational PPCM registry
Clinical presentation, management, and 6-month outcomes in women with peripartum cardiomyopathy: an ESC EORP registry